Andhra Pradesh is a state bordering India's southeastern coast. The state is well known for its rich heritage, ancient architecture and historical importance attracts travellers from all parts. Tropical forests, rivers, hills and caves make it a popular ecotourism destination. The beaches of the state line the Bay of Bengal, offering spots for swimming and surfing. We have listed some of the best beaches of the state below.
Uppada Beach: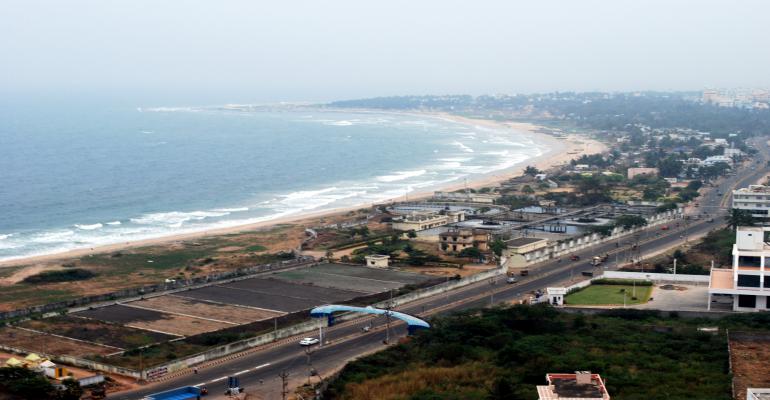 Uppada Beach is located at a distance of 5 kms from Kakinada in East Godavari district of the state. The main attraction of this beach is the wide shore. The beach is also known as 'fishery spot', with catches such as prawns. Tourists can get engaged in shore activities like cricket, football, jogging, etc. You can also enjoy boating. The best time to visit is from October to March. The nearest airport is at Rajamundry 70kms away from the beach. The nearest railway stataion is at Kakinada.
The sunrise and the sunset at this beach are worth watching. There is also a beautiful well maintained park that adds to its beauty. You can find here many snack bars and local restaurants selling fresh seafood near the beach.
Rishikonda Beach: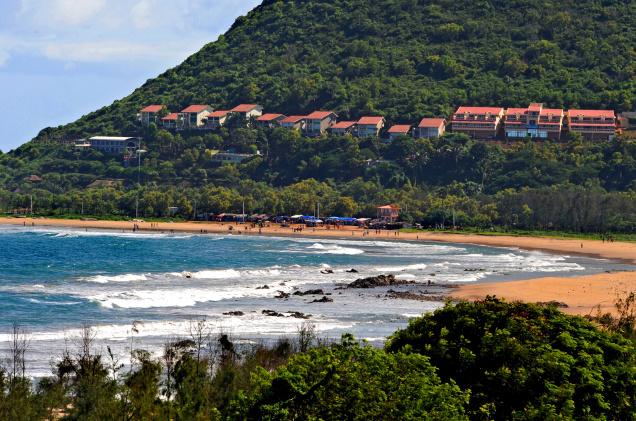 Rishikonda Beach is a beautiful beach located at a distance of 15.5 kms from Vizag railway station. It is situated on the way to Bheemili. This is considered as the best beach in Vizag and is the prime tourist attraction of the region. This is a heaven for watersports lovers and tourists can enjoy water skiing, speed boating, sunbathing, and wind surfing. Swimming is allowed but need to be careful as a sudden increase in depth can happen. There is also a 14th century temple on Rishikonda beach called Sapta Rusheswara Temple.
Bheemili Beach: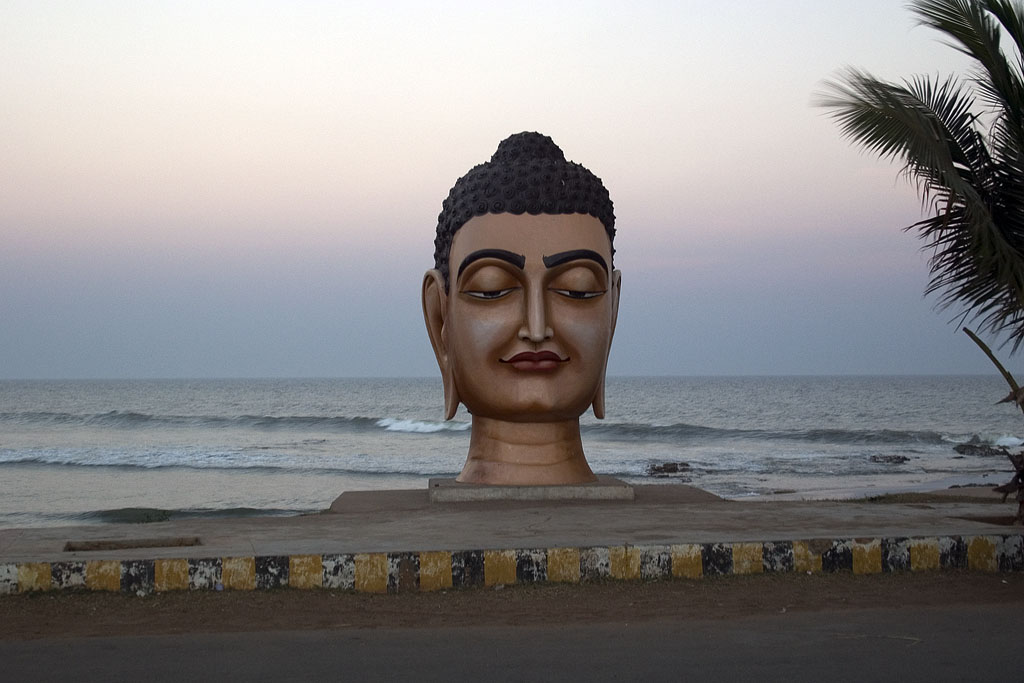 Bheemili Beach is a picturesque beach located at a distance of 32 kms from Vizag Railway Station. It is located at the mouth of the river Gosthani which merges with Bay of Bengal at Bheemunipatnam. The beach is known for its soft golden sand, blue water and unspoiled beach front. There is a concrete pathway along the beach to hold statues of Buddha, Five Pandavas and a dinosaur. The beach is considered to be safe for swimming. It is an ideal place for nature lovers and adventurers. Tourists can enjoy several water sports like snorkeling, scuba diving, swimming and water-skiing. Boating facility is also available here.
The place is dotted with thatched cottages and ancient Dutch bungalows reminding its historic past. The 17th century ruins of a fort and cemetery built by the Dutch are seen here. There is also a cemetery named Hollanders Green has some tombs embossed with the skull and cross bones motif of sea pirates. It is located near the beach and is one of the oldest cemeteries in India.
This was an important Buddhist center. Evidence of Buddhism dating back to the second century has also been found on the Pavuralakonda hillock, which surrounds the beach. Several Buddhist remains have been found during excavation. On the top of a hill, there is a light house and a small shrine dedicated to Lord Narasimha. The other attractions here are St. Peter's Church, Maharaja's guest house, and clock tower.
Yarada Beach: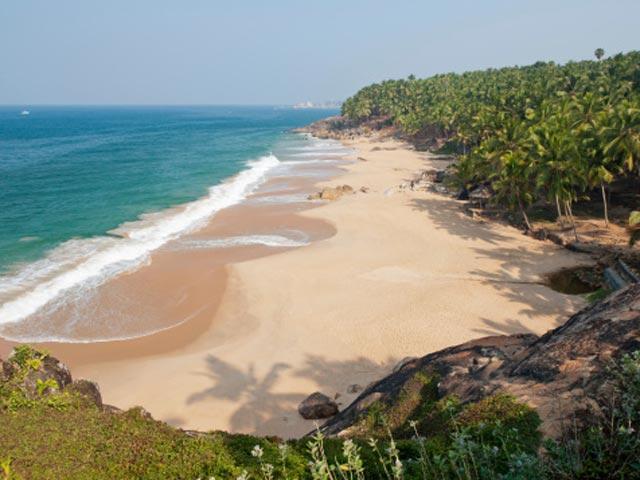 Yarada beach is located at about 15 kms from Visakhapatnam. This is a best place for those who would like to learn about the state's culture, religion, history and architecture. There are a number of temples near to the beach. The place offers beautiful sights surrounded by attractive hills on three sides. The main tourist attractions around the beach are Appikonda and Dolphin Nose.
Mypadu Beach: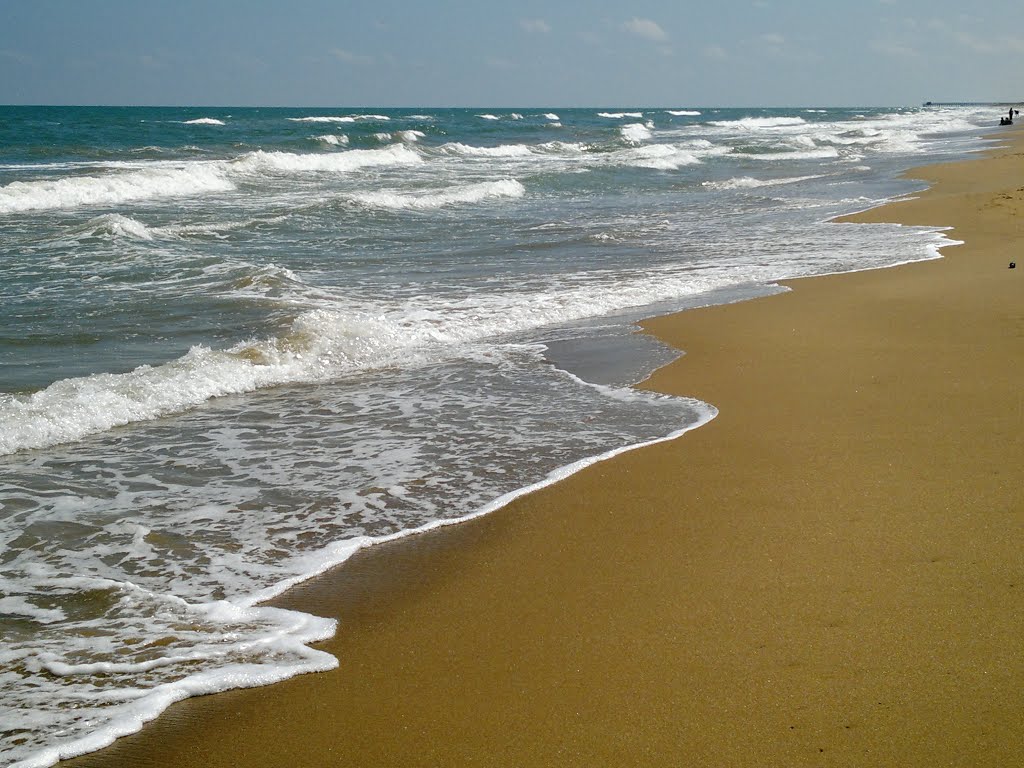 Mypadu beach is a unique beach because of its long, uninterrupted stretch of greenery. It is located at a distance of 25 kms from Nellore. The beach is one of the most picturesque beaches with uninterrupted long stretch of greenery. The place is not very crowded by visitors and therefore still retains its charm and beauty. The view of sunrise from the shores is also brilliant and lures nature lovers to this place. It is also one of the top 10 golden sand beaches across the world. The best time to visit is from the months of October to February.
There are a number of holiday rental accommodations available near to these beaches such as resort, guest houses, homestays and cottages and can also find many budget holiday homes with modern amenities.