Karnataka is a state with a rich history and cultural heritage. There are many tourist attractions in the state such as pilgrim centres, historic places and also adventurous places. The state has monuments, palaces, temples, rivers, mountains, etc. There are also many picturesque beaches in the state. There is a 320 km coastline bordering the state. Some of the best and beautiful beaches of the state are listed below.
Maple Beach: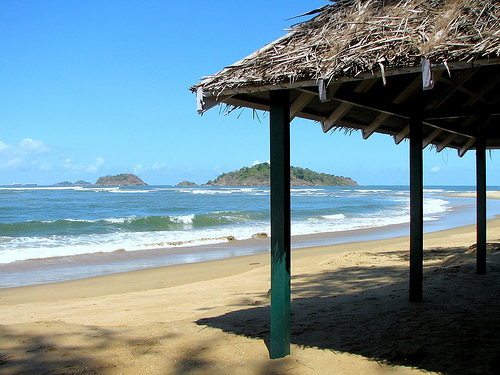 Malpe Beach is located near Udupi district in Mangalore. This is a natural port that offers a panoramic view of nature to the visitors. This beach can be an ideal location for vacations and picnics owing to its serenity and beauty. The beach is formed from volcanic rocks. Tourists can enjoy fishing, swimming and boating here.
St. Mary's Islands is another nearby tourist destination. Here you can see the unique formation of basalt rocks that have crystallized into whole columns and split into vertical hexagonal blocks. The place also houses temples of Balarama and Ananteshwara. Now, free wi-fi for 30 minutes per phone is available on the beach.
Maravanthe Beach: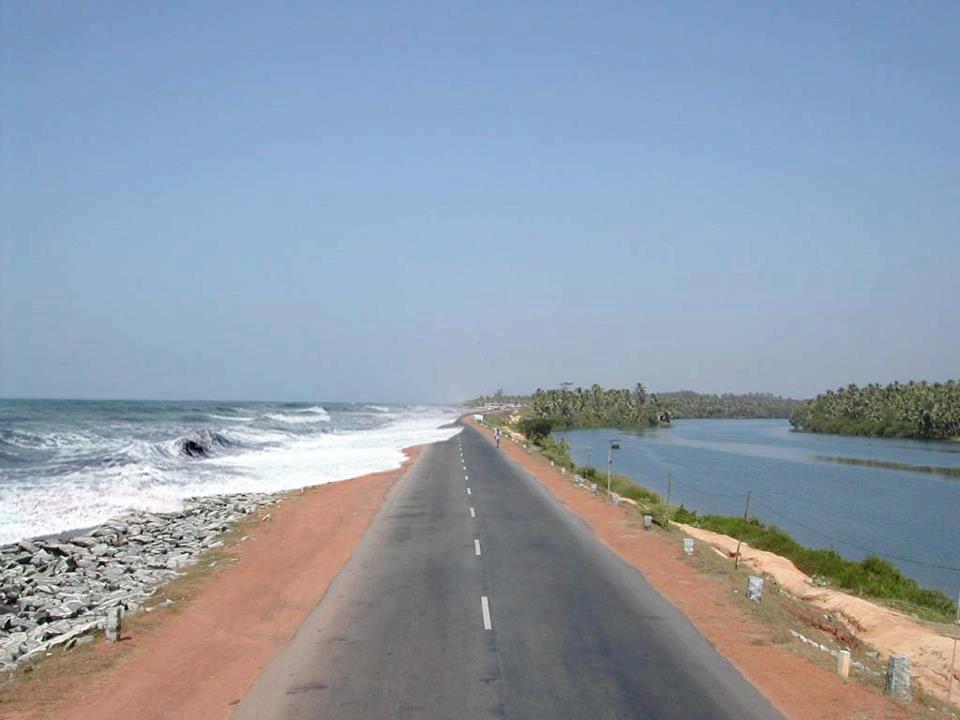 Maravanthe Beach is another famous beach of the state located near Udupi. This white sand beach, near the fishing village of Kanchugodu, is known for various sports activities, such as scuba diving and snorkelling.The beach offers a great view of the sunset, fishing and visits to an island in a boat. There are also a few temples situated at the bank of Sauparnika River that flows in the proximity of the beach namely the Maraswamy Temple and Varahaswamy Temple. The best time to visit is from September to March, which is a good time for swimming.
Kaup Beach: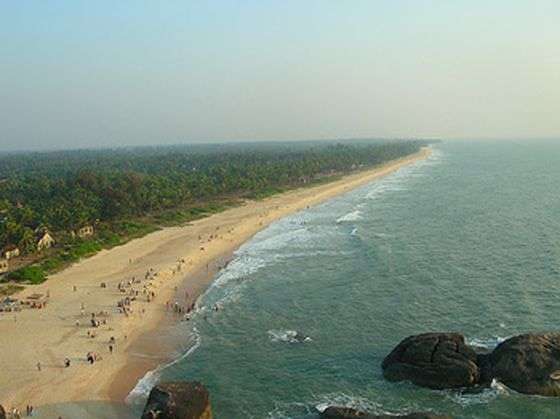 Kaup Beach is located in the Udupi district. The beach Travellers can also enjoy water sports. Along with scenic beauty the beach also offers many adventurous water sports for its visitors. The other main attraction here is the lighthouse built in 1901.
Om Beach: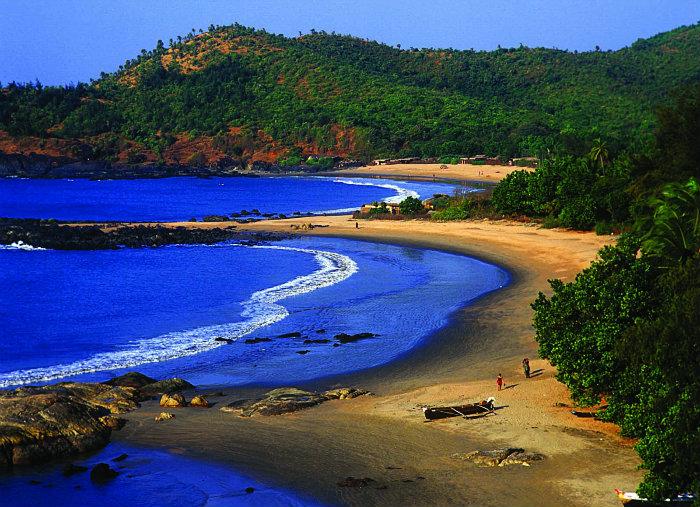 Om Beach is a beautiful beach located at the famous pilgrimage centre of the state, Gokarna. The beach is in the shape of the auspicious Hindu symbol 'Om'. This is one of the most visited places of the town. Apart from its scenic view, the beach also offers water sports such as skiing, banana rides, etc.
Murudeshwar Beach: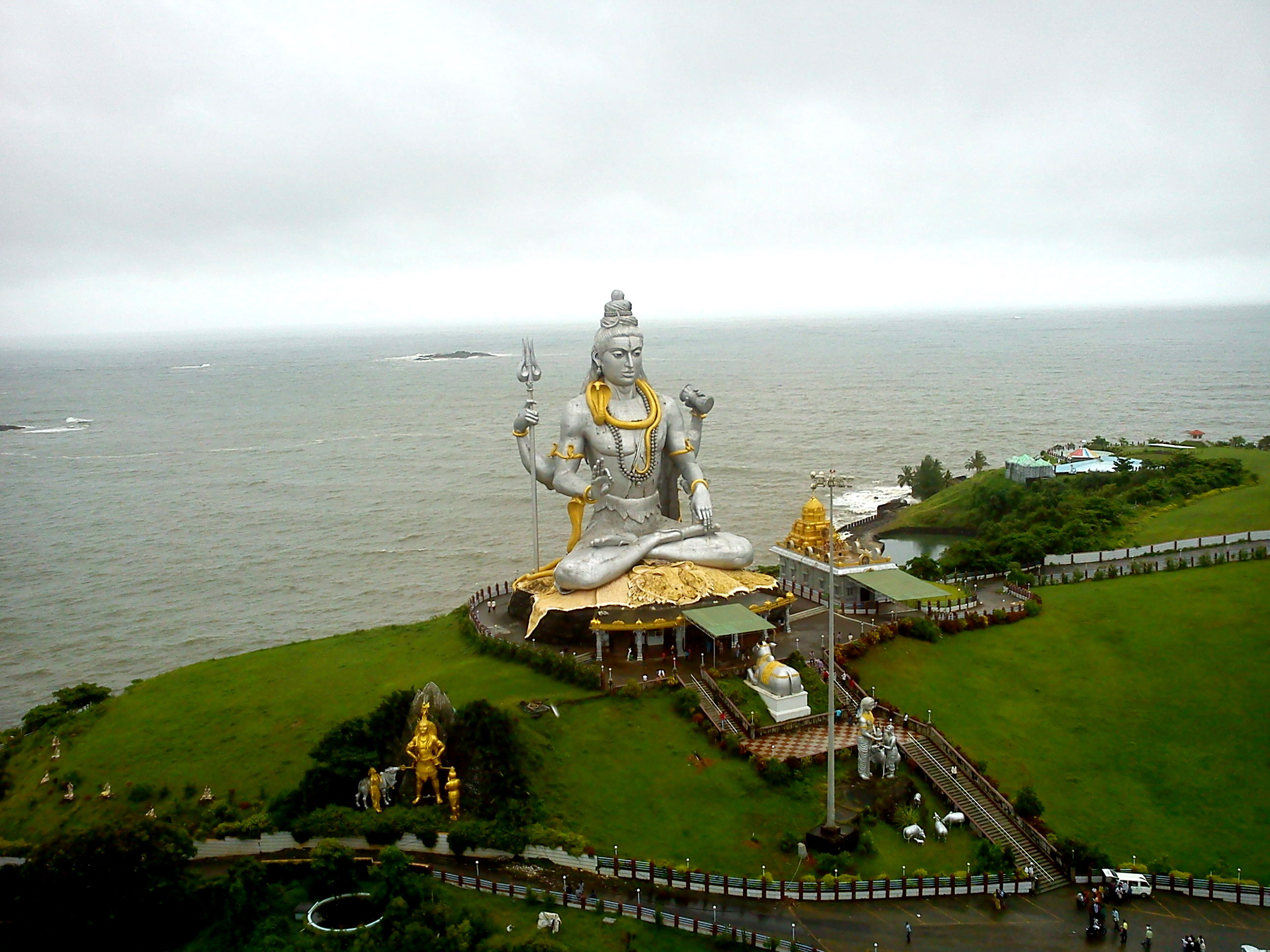 Murudeshwar Beach is located in the Uttar Karnataka district. , the Murudeshwar Beach is a spot where vacationers can plan on going for picnics and beach retreats. This is a popular picnic spot, having beautiful blue waters of the sea and the majestic mountains. You can also find here the famous temple dedicated to Lord Shiva, Murudeshwar Mahadev temple. The main attraction of the temple is the gigantic idol of Lord Shiva. There is a huge fort nearby the temple believed to be restored by Tipu Sultan.
There are many holiday rental accommodations available near to these beaches such as resort, guest houses, homestays, and cottages ensuring comfortable, safe stay for its travelers with all required amenities.