Gujarat is the most beautiful state of India with the country's longest coastline of 1,666 km. The state is home to many picturesque beaches and temple. These beaches help you to enjoy your holidays close to mother nature.
Mandvi Beach: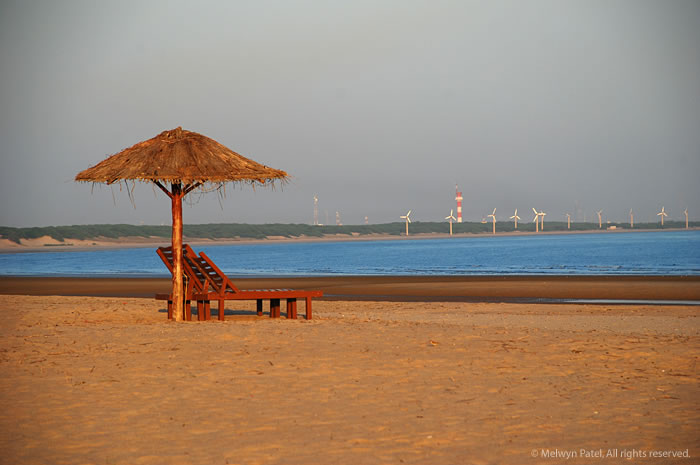 Mandvi Beach is situated in the Mandvi city of Kutch district. This picturesque beach is the most visited tourist place of the region. This is located very close to the city center and is about 370 kms from Ahmedabad city. The beach is white and looks clean and serene with pristine water, rich flora and fauna, peaceful ambience and fishing hamlets. This is a heaven for water sport lovers.
Travellers can enjoy para sailing, skiing, surfing, water scooting and speed boat trips. There are many holiday cottages in the beach area with all the modern amenities and facilities.
Chorwad Beach:

Chorwad beach is located in Chorwad town of Junagadh district. This is a perfect destination for boat rides. This beach is not safe for swimming, but tourists can go for long walks and othert water sports activities. The beach area consists of rocky hills and shores.
Travellers can enjoy adventurous boat rides, fishing, etc. There are many budget holiday homes as well as luxury resorts with private beaches which offers comfortable stay for its visitors.
Tithal Beach: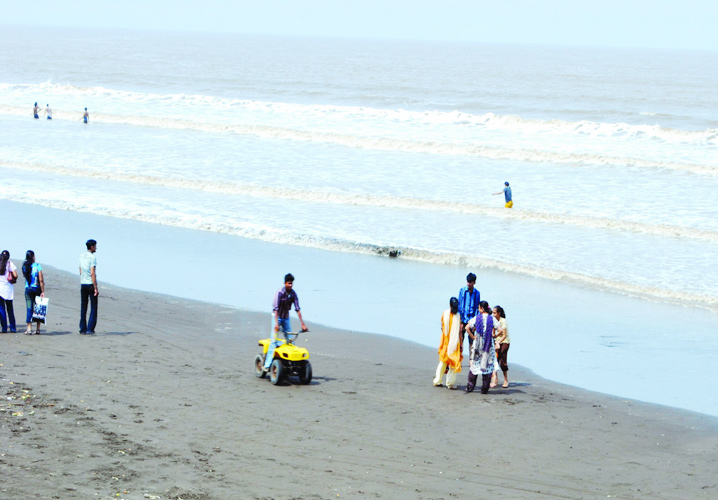 Tithal beach is located in Valsad district in South Gujarat. The main attraction of the beach is black sand, unlike other white or golden sand beaches. The place is also home to two famous temples such as Shri Sai Baba and Shri Swami Narayan.
This will be the first disabled-friendly beach of the country. An 1 km beach stretch will have disabled-friendly food courts, washrooms and entertainment area, in the first phase of the project. The facilities will be designed in such a way that disabled people can access them without any assistance. The disabled will also be able to access the water directly. This stretch is expected to be opened by June. In the second phase, a 2-km-long stretch will be made disabled-friendly.
Travellers can enjoy fishing, para sailing and swimming here. The best time to visit is from March to October.
Nagoa Beach, Diu: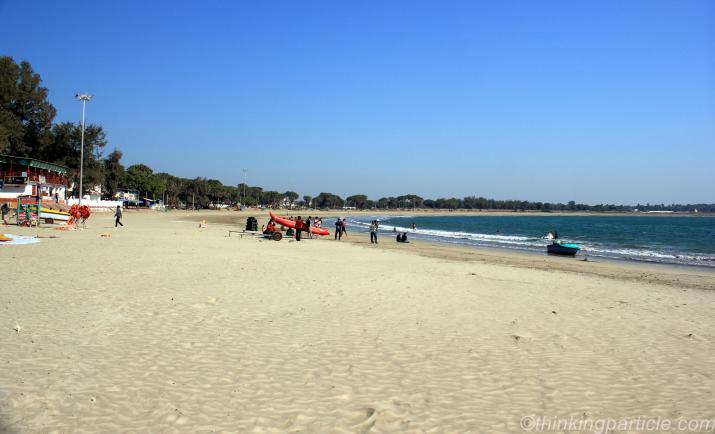 Daman Diu is a union territory of India. It is not located in the State, but considered it in the State. Nagoa beach is the most popular beach in Diu near Nagoa hamlet of Bucharwada village. This is also considered as one of the safe beaches in Diu.
Diu is well connected to all the major cities of the State. The best time to visit is from October to May.
Dwarka Beach: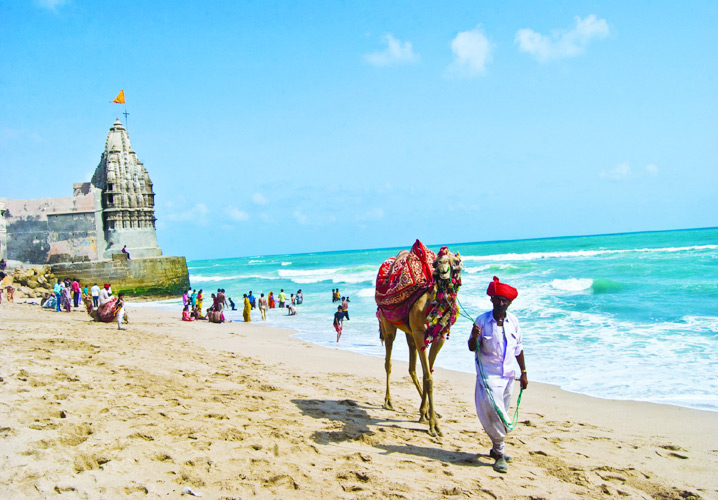 Dwarka is one of the most important and sacred destinations of Hindu pilgrimage. The beach is located near Jamnagar. It is believed that Lord Krishna lived in this city. The main tourist attractions here are the Dwarkadhish temple or Jagat Mandir and the white sanded beach.
The beach is famous for its rich marine life, coral reefs and dolphins. Travellers can enjoy scuba diving and swimming on the beach.
The stunning beaches offer great escapes from the bustling city life and let tou relax in nature's lap.