Tripura is one of the Seven Sister States in northeast India. The state is a nature lovers paradise. The unexplored forests, breathtaking valleys, beautiful waterfalls and majestic mountains make the state a perfect land to visit. The place has a rich culture, which you can find here in the ancient monuments and heritage sites. The best hill station of the State is Jampui Hills.
Jampui Hills: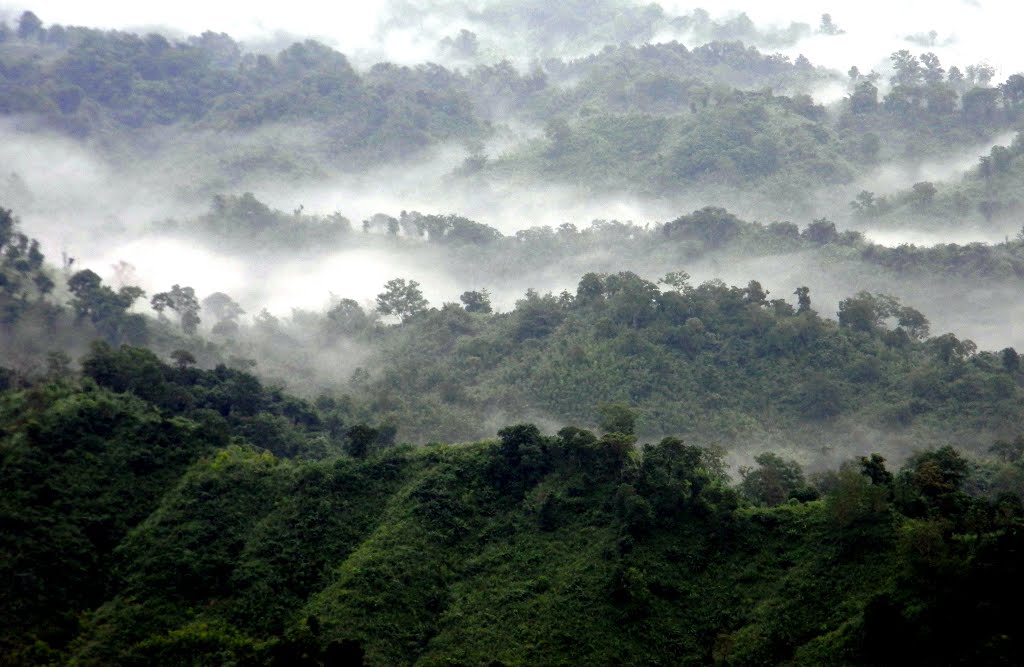 Jampui Hills is the most popular hill station of the State. The hill station is located at an altitude of 930 m above sea level. The place is about 200 kms from Agartala, the State capital. This is the highest hill range in the state. This place is often referred as 'the permanent seat of eternal spring'. This hill station is famous for its endearing landscpes and pleasant climate. The lush green forest, beautiful orange gardens, sunrise and sunset views, are the major scenic attractions of the region.
There are about 11 villages in this hill range. These are inhabited by Mizo or Reang tribes. These tribes inhabiting in the hill range have a very strikingly distinct cultural identity. The local people here have very neat and clean traditional wooden houses combined with greenery providing excellent opportunities for eco-friendly tourism in the hill range. They are now renting their homes as holiday homes for the travellers visiting the hill station. They are very hospitable and ensure comfortable stay for their guests.
The various view points in the hill range provide excellent panoramic views of the valley and villages of Mizoram. From the watchtower at the highest peak, Betlingchip (3200 feet high), the Chittagong Hill Tracts, the scenic beauty of Kanchanpur - Dasda valley, other hill ranges of Tripura and Mizoram can be enjoyed.
Every year, during November the unique Orange & Tourism festival is celebrated in the Jampui hill. This is an all time tourist destination and can be visited throughout the year. The different seasons also adds to the beauty of the hill station. The entire hill range will be orange coloured during October to December. During March to May various species of orchids and other wild trees bear flowers. You could get the feel of strolling in the clouds, if you are visiting the hill station during the rainy season when the hill range is full of clouds.
The main local food here is the traditional Tripuri cuisine also known as Mui Borok. The food of Tripura is delicious, mildly spiced and has a great variety for non-vegetarian and vegetarians.
The sunrise and sunset in the hill range, the picturesque natural beauty, the pleasant weather, various species of trees, orange and orchid gardens, hospitable people and rich cultural heritage make it an ideal tourist destination.
The nearest railway station is at Kumarghat about 74 kms away and the nearest airport is at Agartala. There are regular bus services from here to the hill station.