Kalinjar (Kalanjar) is a historical fort situated in Banda district of Uttar Pradesh. The fort was built by Chandela kings. This hill fort is situated in the Tarahti village in the Bundhelkhand region. It stands on an isolated flat-topped hill of the Vindhya range, which here rises to a height of 244m above the plain. Less than three hours drive from the world-heritage site of Khajuraho, the Kalinjar Fort is a treasure trove for history lovers with its rich collection of monuments, temples and artefacts.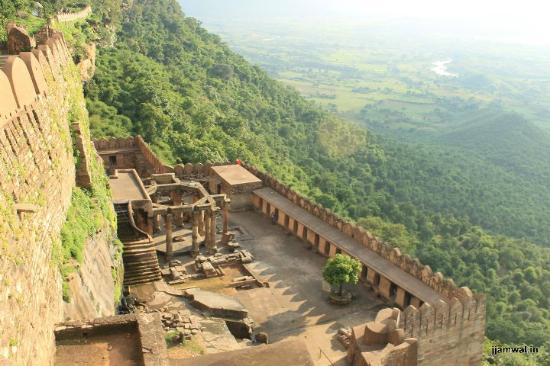 As you pass through Kalinjar village and walk towards the fort, you can spot remains of the rampart that encircles the village. In the past, access to the village was through four dwars (gates), of which only three-Kamta Dwar, Panna Dwar and Rewa Dwar remain. The fort can be approached from the steep northern as well as from the motorable southeastern side. The main entrance to the fort is guarded by seven dwars or gates - Alamgir Darwaza, Ganesh Dwar, Chandi Darwaza, Budh-Badra Darwaza, Hanuman Dwar, Lal Darwaza and Bada Darwaza.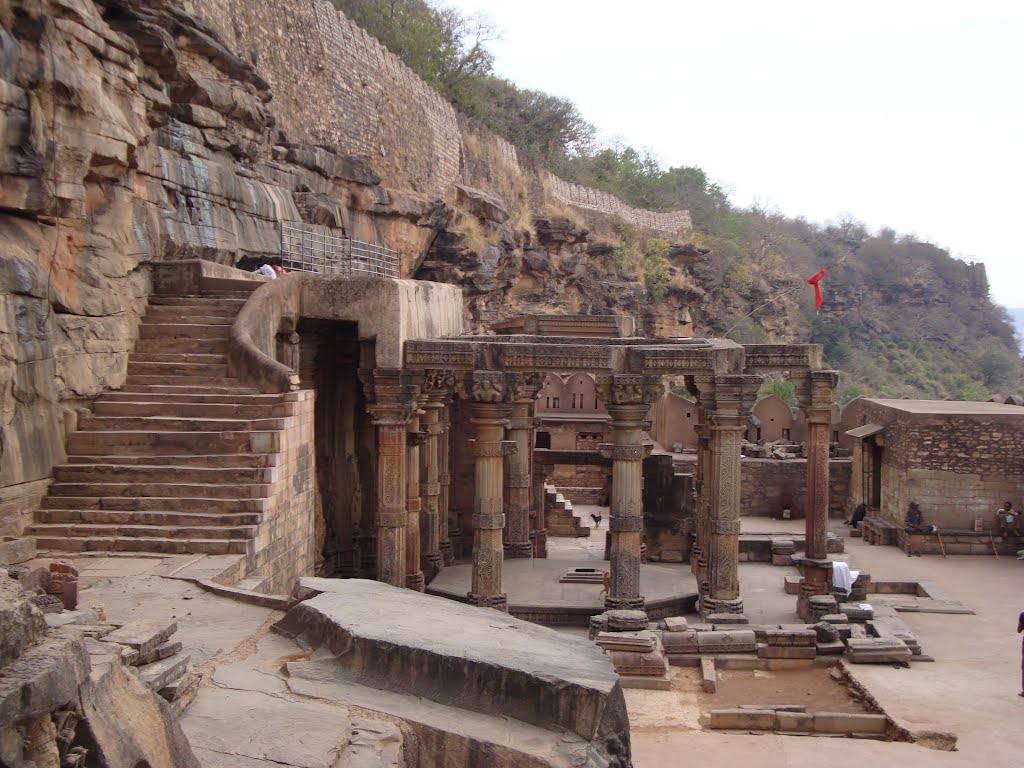 There is a temple of Neelkantha Mahadeo (Lord Shiva) built over thousand years ago in the fort. The stone-dug ponds/lakes created here are marvelous. You can also find here rare stone images related to Lord Shiva, Godess Shakti, Lord Vishnu, Lord Ganesha, Bhairava and Bhairavi. There are also stone-carvings of animals, birds apsaras, mithuna, etc. and also figures carved on the rocks representing Kali, Chandika, Siva and Parvati, Ganesha, the bull Nandi, and the lingam.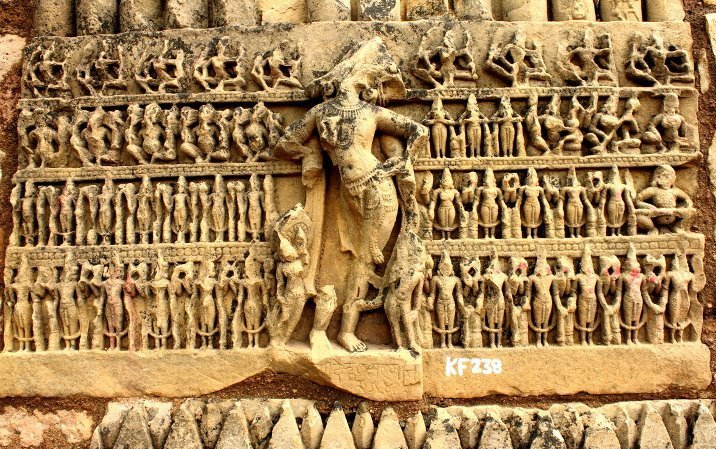 The masterpiece of architecture that you can witness here is the great lingam temple of Neelakantha, which is situated in the middle of the west face of the fort. The lingam is made of a darke-blue stone, and is about 1.15m high. Just outside the mandapa of Nilakantha there is a deep rock-cut reservoir, called svargarohana.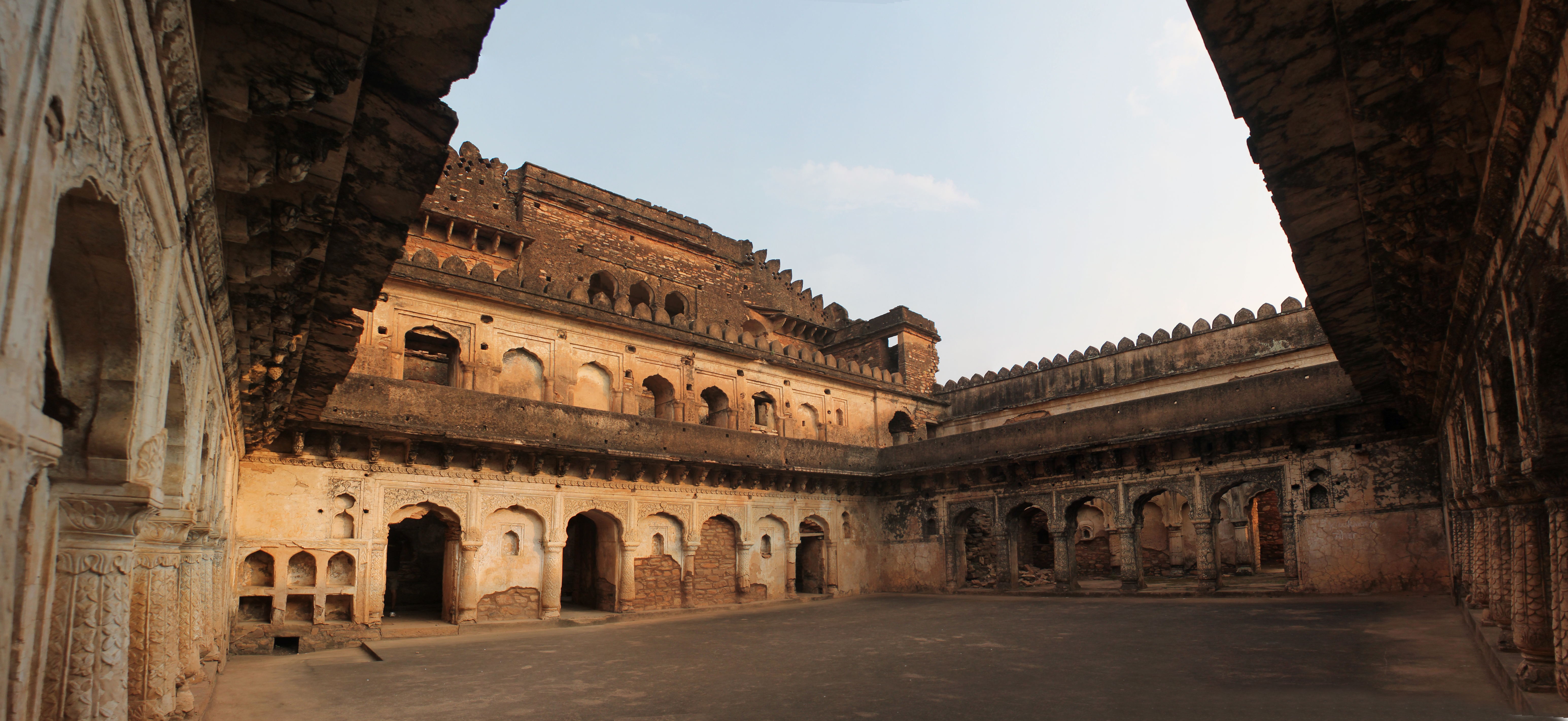 Inside the fort are Raja Rani Mahal, Chaube Mahal, Rang Mahal and Raja Aman Singh Palace. Most of them have been converted into a museum to house hundreds of stone relics, frescoes, statues, rare sculptures and artefacts recovered from the site.
Travellers will soon get an opportunity to glide over the picturesque plains of Bundelkhand while enjoying a breath-taking view of the Vindhyas. The Uttar Pradesh government is planning to introduce paragliding at the citadel, which stands at an impressive height of 700 feet.
Visitors would be treated with a 'history light and sound show' at the Fort. The Kalinjar Mahotsav cultural festival, which has been discontinued since 2003, will be revived in September-October, with kavi sammelans and mushairas (poetry festivals). The government is also planning to restore the numerous Chandela-era ponds within the fort.
The Fort can be visited throughout the year except from April to June. Bundhelkhand is really nice place for a relaxing holiday. There are many holiday homes here such as holiday resorts, cottages and homestays which offer comfortable stay with all required amenities.