Posted on 03 Aug 2016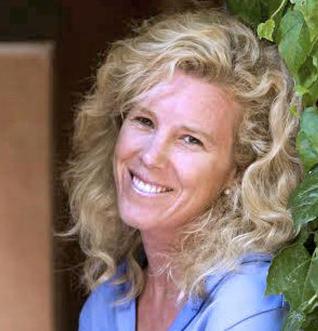 An American woman journalist who wrote an exhilarating account of God's Own Country has bagged the National Tourism Award 2014-15 instituted by the Union Ministry of Tourism.
Stephanie Pearson, based in Santa Fe, won the award for 'Best Foreign Journalist for India' for a feature write-up on Kerala, The Green Heaven , which appeared in the January 2015 issue of the Outside magazine.
The feature, which was based on her experiences during her three-week Onam sojourn, will be anthologized in The Best American Travel Writing , a book to be published by Random House in October.
A school teacher and science writer, she travelled more than 600 miles by car, train, kettuvallam, foot and kayak reporting a story about the wonderfully diverse wildlife, culture and spirituality of Kerala.
The award to the American journalist not only lends lustre to 12 Kerala's awards but is a testament to the State's claim as a leading tourist destination. While in Kerala for the feature, she was struck by how integrated the dense population is with its surrounding wilderness, which is one of the key theme.
She was also struck by how Kerala's diverse spirituality touches every aspect of the culture.
Particularly fascinating is her account of the secular Onam. She also gives a vivid account of the traditional Onasadya, which she savoured.
Another interesting account in the write-up is of the Aranmula Boat Race, a 700-year-old, nearly one-mile contest that starts at the Aranmula Temple on the River Pampa.
The awards were presented at a function at Vigyan Bhavan in New Delhi on July 30 by Lok Sabha Speaker Sumitra Mahajan in the presence of Union Tourism Minister Shri Mahesh Sharma.