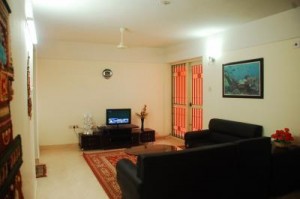 Serviced apartment of the month August 2013 is TVM Apartments, Jawahar Nagar, Kerala.
Fully Furnished 3 – AC Bedroom Serviced Apartment (Sivaji sapphire)
in Jawahar Nagar, Trivandrum. Apartment is located at the 12th floor of a New building and has: an entrance hall, 3 AC bed room and one kitchen. Jawahar Nagar is located in Kowdiar the most elite area of Trivandrum, the capital of Kerala. Better service since 2011.
Tariff
>Daily : Rs.3500
>Weekly : Rs.24000