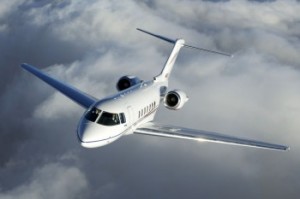 Charter Flights are now a days part of Package holiday tours. Package holiday tours include transport & accommodation offered by a tour operator. If it is to a foreign country, then charter flights play a lead role in transportation. Charter flights are rented aircrafts in which passenger seats can be selected by the passenger at booking or check-in. Holiday Rentals as part of their holiday tour package is chartering flights from UK to Kerala during November, December & January; mainly Trivandrum & Kochi for travelers visiting Trivandrum, Varkala, Kovalam, Munar, Malabar & Kochi Holiday Rentals operate charter flights at reasonable cost to overcome delays, inconvenience and issues prevalent with commercial flight services. This will also help our clients reach Kerala on their desired day.
Tourists will be provided with luxury accommodation and road transportation as per their tour plans.
Trivandrum is the capital city of Kerala. The city is also known as Thiruvananthapuram. The historic monuments, beautiful sandy beaches, breezy backwaters, historic monuments & rich cultural heritage attracts tourists from all parts. There are many famous temples in Trivandrum. There are numerous holiday rental properties in Trvandrum which are spread all over the region. The main  tourist attraction in Trivandrum is Sree Padmanabhaswamy temple, dedicated to Lord Vishnu. The temple is one of the 108 holy abodes of Lord Vshnu. The city got its name – 'Thiru' 'Anantha' 'Puram' meaning Sacred Abode of Lord Anantha Padmanabha from this temple. Three main beaches in Trivandrum are Kovalam beach, Varkala Papanasam beach and Shanghumugham beach. The Observatory is one of the most visited tourist spots in Trivandrum. It is situated on a hill opposite to the Kanakakunnu Palace. The other main holiday tour spots in Trivandrum are Akkulam, Veli Lake, Neyyar dam, Ponmudi, Agasthyarkoodam, etc.
Varkala is a costal town which is located in the Thiruvananthapuram district. One of the main beaches located in Varkala is the Papanasam Beach, and close to this beach is the famous Janardhana Swamy Temple. The temple is more than 2000 years old. The temple has an old bell that was taken from an ancient shipwreck of a Dutch Freighter. The peaceful seaside sets the scene for several water sports and wellness spas. The waters lapping at Papanasam beach are considered to have holy, sin-cleansing properties.
Kochi is a port city in Ernakulam district of Kerala. The city was formerly known as Cochin. The city is renowned for its historical diversity and culture. It is often referred as the Gateway of Kerala.  Fishing is an important industry in this region of Kerala. Here you can see the use of Chinese fishing nets for fishing. Kochi is the only other place in the world besides China using these nets. Kochi has now expanded vastly and now the city includes Fort Kochi, Mattancherry, Ernakulam, and other nearby towns and villages. Cochin Carnival is a festival organized every year in the last week of December in Fort Kochi. Tourists from all over the world try to reach Kochi during this carnival. The city is brightly decorated and the people are in a cheerful mood. It is said that the Portugese started this feastival in Kochi as a celebration for the arrival of the New Year. The port city attracts tourists with its natural beauty such as lush mangroves, backwaters, ancient churches, cathedrals and fort. The Jewish Synagogue in the port city is the oldest synagogue in all the Commonwealth Nations. The other main tourist attractions in Kochi are Fort Kochi Mattancherry Palace, the Santa Cruz Basilica & the Willingdon Island. The best way to spend your holidays in Kochi is renting a houseboat and enjoying the beauty of nature. Marine Drive is a beautiful leisure walkway in Kochi facing the backwaters. This is a popular hangout place for locals as well as tourists. This is also an important shopping center in Kochi with several shopping malls. India's largest shopping mall in Gross Leasable Area and second-largest shopping mall in Gross Floor Area is located in Edapally, Kochi, ie; LuLu International Shopping Mall. The mall consists of more than 300 outlets including food courts, restaurants, family entertainment zones, a nine-screen multiplex, South India's largest ice skating rink and a 12 lane bowling alley.
Three airports in Kerala have provision for landing and take off of charter flights, they are: Trivandrum International Airport, Cochin International Airport & Calicut Airport. If you are planning to visit Kochi then your flight landing is in Cochin International Airport and if you are planning for Trivandrum and Varkala, then your flight landing will be in Trivandrum International Airport. Holiday rentals offer charter flights which are cheaper than scheduled flights and have also increased the number of tourists visiting Kerala who would otherwise not come or would come less frequently.