Flanked by the soaring Aravalli hills and lush foliage, Mount Abu is a soothing oasis on the arid border of the Rajasthan and Gujarat states. It is the only north-west hill station in India and is significant for its mythological legends and naturally diverse landscapes of lakes, rivers, and evergreen forests despite being close to the desert area.

[caption id="attachment_670" align="alignnone" width="300"]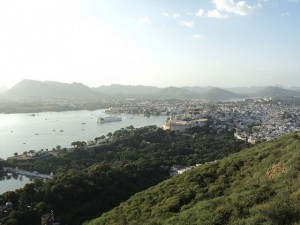 Mt. Abu[/caption]

According to the legend about the origination, the hill station got its name from Arbuda, a mighty snake that had saved Nandi (the holy bull of Lord Shiva) from a chasm. It is believed that Vaishistha Muni had done a yagna (through fire-pit) to rescue the Mother earth from the demons by creating four Rajput clans, the location of which was besides the natural spring below Mount Abu.

Today, the hill station is among the most thronged tourist destinations in India because of its attractive temples, sanctuary, peaks, and lakes. Most of them making their trip more affordable by staying in one of the homestays in Mount Abu.
Major Attractions
[caption id="attachment_671" align="alignnone" width="259"]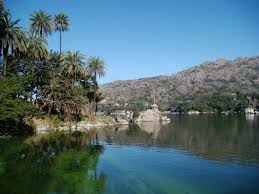 Nakki Lake[/caption]

The Nakki Lake amidst the hills is scenic for the tourists but sacred for the locals, as it is believed to have been carved out by the Hindu Gods with their nails. It is the only artificial lake in the country and is popular for boating. No visit to this hills station is complete without visiting the world famous Dilwara Jain temples carved exquisitely during the 11th and 13th centuries. The main attractions here are the Vimal Vasahi temple (the oldest temple), Rishabdev shrine in the center, and the Lun Vashi Temple. The Gaumukh Temple is also worth a visit at 2 km away from the town, as this marks the site where the yajna was performed.

A few notable natural attractions include the Sunset Point for enjoying fabulous views of the sunset, Gurushikhar as the highest peak at 15 km away, and Wildlife Sanctuary with incredible flora and fauna along with challenging treks.
Affordable Accommodations
If you are traveling with your family or friends and prefer a budget but comfortable accommodation, consider staying in holiday homes Mount Abu. The hill station has good number of budget holiday homes to meet the needs of its visitors as well as get acquainted with the local lifestyle. The latter is another motivator to look for homestays in Mount Abu.
There are also a few tranquil holiday homes near Mount Abu but if you wish to stay in the hill station, consider Idana House near Nakki Lake, which has all the facilities and serves delicious vegetarian food for the entire family.
Best Time to Visit
February- June, and September-December