The summer vacation had just started and I was planning to make it memorable for my cousins staying in Bangalore. They are teens who love to have adventures and cultural food no matter where they go on their vacation. Keeping this in mind, I finally decided to invite them at my place for exploring the Cultural Capital of Maharashtra, Pune. Although it gets hot in summer, the city still has a pleasant climate in early summer. Therefore, I did not delay in picking up my phone for invitation for a small but surprising weekend trip, which they happily accepted.
Why Pune
Regarded as the 'Oxford of the East', Pune is not only a historic or cultural but also a naturally adventurous destination, which makes an appeal to all moods for a memorable visit. Apart from being the land of historical events such as Shivaji's birth and Anglo-Maratha War, this second largest city of Maharashtra is the gateway to breathtaking vistas of the vibrant nature, as it is perched in the realm of scenic Deccan milieu.
Major Attractions to Visit
[caption id="attachment_713" align="alignnone" width="280"]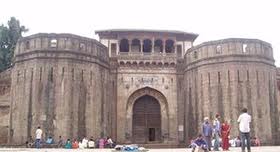 Shaniwar Wada[/caption]

We started our journey with Shaniwar Wada, the imperial residence of the Peshwas who were the successors of Shivaji Maharaj. Built in 1736, the imposing mansion today has well preserved its lotus pools and brass studded gates after been destroyed by fire in 1827. Recognized now as the symbol of Pune culture, the mansion is the venue of 'Light & Sound Show' held here in the evenings.

[caption id="attachment_714" align="alignnone" width="274"]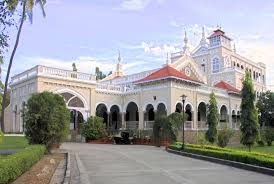 Aga Khan Palace[/caption]

Then, we moved to the historic Aga Khan Palace developed by Sultan Muhammad Shah Aga Khan III in 1892. This was where Gandhiji along with his wife and his secretary were detained for almost two years after the start of Quit India movement. As the secretary and wife passed away here during this time, their samadhis are built in the campus.

After a historic tour, we changed our track to an adventurous one by trekking to Sinhagad, a fort perched on a steep hill at 30 km from south Pune and a site of various battles. Nestled on an isolated cliff on the Sahyadri's Bhuleswar range, the fort is naturally protected by steep slopes, bastions and walls, and two big gates.

Next, we explored the Karla Caves holding an ancient complex of Buddhist rock-cut shrines built between 2nd century BC to 2nd century AD and between 5th and 10th century AD. For some adrenaline fun, we went to the Splash water park that meets international standards laid down for amusement parks. Nestled on 118 Ashoka Mall in Loaehgaon, it is packed with several rides for diverse age groups amidst a scenic setting.
Healthy Eateries Worth Trying
My cousins and I are health-conscious, due to which we do not like to have junk food or stall preparations. Therefore, we chose only healthy but affordable eateries. Bedekar Misal is famous for the traditional food of Pune, Misal that is a spicy snack having various condiments, sprouted lentils, and spices accompanied by Indian bun. For a full traditional meal, Shabree is the place to be where you can taste Thalipeeth (dish made with different grains and chutney), Sabudana Khichadi (sago's delight), Varan-Bhaat (dal-rice), and Amti (a preparation of Maharashtra pulses).
For tasting different types of parathas, Good Food Kitchen is an affordable eatery having an outdoor arrangement to enjoy a windy evening. Wadeshwar is best for South Indian dishes, pav bhaji, and alu paratha. Lastly, do taste the Mastani drink at Sujata Mastani at Sadashiv Peth if you love ice cream with a milkshake.
Our joy during the trip was truly matchless, which became evident when my cousins promised to come back in next summer vacation!