While recalling some childhood memories full of adventures and fun around a coffee table, one of my college friends shared his desire to trek Meesapulimala, the highest peak in Kerala overcoming the restricted Anamudi. We listened to his exciting description of this peak full of pine trees, the budding Neelakurinji flowers budding once in 12 years, and waterfalls. That was it! Our group of eight friends did not delay a bit to be at its beautiful base camp, which is around 16 km from Munnar.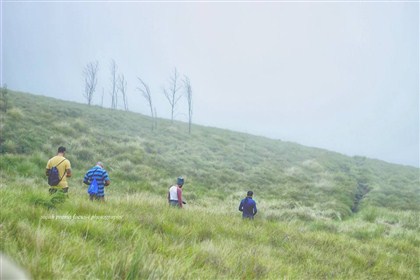 Accessing this peal is truly easy, as the Kerala Forest Development Corporation (KFDC) offers many trekking programs along with friendly officials acting as guides. Well, it is the only authorized agency to conduct such programs to reach Meesapulimala.
Trekking towards this 8000 feet peak was challenging due to adverse weather. Although KDFC has its jeep service, it is limited to Rhode Valley, the first phase of the trek famous for its red rhododendron trees. From here, one needs to stroll for over 9 km to reach the summit.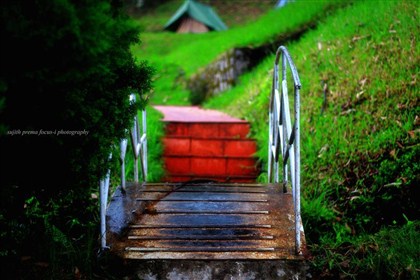 Our Experience and Journey
The trek to Meesapulimala is a stunning trip through the tallgrasses and eight different hills. We caught a bus to Koviloor from Kochi, which is 16 km from the base camp. At Koviloor, some forest department's authorities guided us in a jeep up to thebase where we enjoyed camping. All thanks to the tents and washroom facilities of KDFC!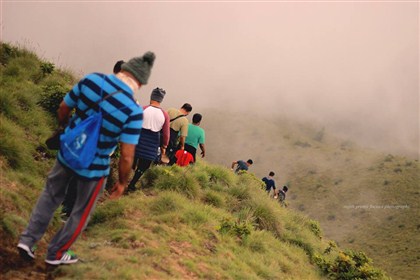 Next day, we were set to reach the Rhode Valley, which is 5 km away from the base camp.There are many cottages here but they were out of our budget. Trails begin from the camping area located at the base of the first hill and ramble into the striking Shola forest. This 10-min trail gets steep after a divergence to the left.
Well, in no time, you are on the pinnacle of the first hill where clouds seem to pass through your knees. This is where the top view of beloved Munnar and surrounding wild flora mesmerizes all trekkers. From this point, a vague view of Meesapulimala is available on the left, which persuades you to reach the second hill.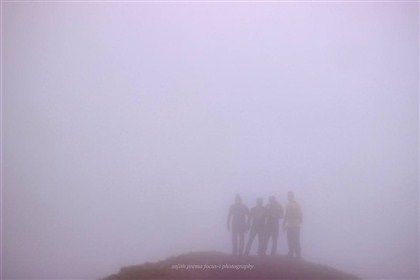 Now, you go downhill and cross a small stream and the Anayairankal Lake. This trail to the second hill takes around 30 minutes. With similarity in terms of difficulty level and height, the subsequent hills are easy to identify as well as trek. This experience is consistent until you face the challenge of the seventh hill. The experience was more exciting when we could spot a group of wandering Thar deer and elephants.
The trail to theseventh hill is challenging, as the slope truly becomes steeper than before. However, luckily, it is short as Meesapulimala is nearby.To reach this final peak, it took around four hours. While climbing uphill, the temperature was cool and pleasant.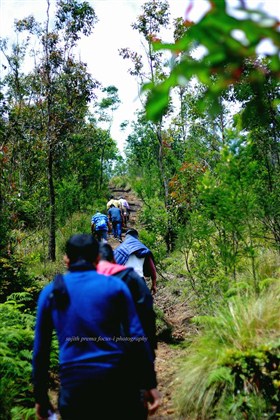 From the Meesapulimala peak, the view was extravagantly stunning. One can easily see the Kolukumalai hills, Kodaikanal hills, and misty panoramic view of thefar stretching Tamil landscape while being on the shared border with Tamil Nadu. Yes, the border runs through this peak!
Conclusion

I have to say that while the ascent was challenging, the descent was tricky. The downhill walk through pines and vast tall grass areas is a bit slippery. However, the hilltop view one gets for nine times is truly enchanting enough to ignore this challenge.