Houseboat stay is a main travel attraction among the tourists of Kashmir. A houseboat stay on the bank of Dal Lake in Srinagar is a heavenly experience. The experience is just like living a dream. There are three places around Srinagar, from where you can hire houseboats namely, Dal lake, Nagin lake and River Jhelum. Among these three of them, Dal Lake is the most favoured destination by the tourists visiting here.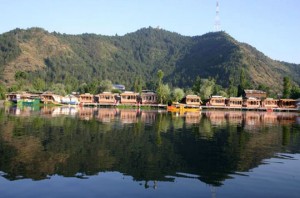 The houseboat rides here are different from that of Kerala, as those here are anchored at the lake and are made of wood with elaborate carvings. The houseboats in Kashmir are fixed or not moving, suits only for accommodation rather than that of Kerala. These houseboats are like homestays in Kashmir. The houseboat owners and the guests stay in this houseboat just like homestay. A part of their houseboat is rented. They are usually run by the local families and they often offer great delicious home prepared food to their guests. In your stay in Kashmir don't miss to have the traditional mysterious 'Wazwan' a delightful array of dishes and also the famous 'Kahva' tea here. The other dishes that you can enjoy in the Kashmir houseboats include Yakhni, Goshtaba, Burek and Zafrani Rogan Josh.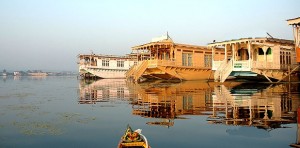 The houseboats here boast of various international class facilities. They usually have a capacity of 2 to 5 persons and can have up to three bedrooms apart from a living room and kitchen. They also have adjoining bathrooms, dressing rooms, drawing rooms, dinning rooms, a pantry and upper deck along with a balcony offering wonderful views of the lake. You can see houseboats in different sizes and categories here. There are almost 1087 registered houseboats in Kashmir. Among them 703 are located in Dal lake, 173 in the Nagin lake, & the 142 are on river Jhelum. The cost of stay in these includes all meals and free rides from the houseboat to the nearest jetty and back. These houseboats are not directly accessible from the banks.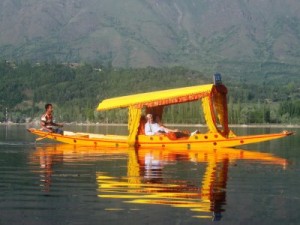 You can book a shikara, a type of wooden ship and take a ride of the Dal Lake. From here you can sight the aquatic beings very close as well. There are many floating markets on Dal Lake from where you can buy flowers and also memorials for your visit to Srinagar. The nearby attractions are Mughal gardens, Nagin lake and Jawahar Lal Kabootar khana. You can also engage yourself in other activities such as sightseeing, fishing, & trekking while residing in these houseboats. The houseboats in Kashmir are graded by the official Government department of Tourism of Kashmir and categorized into three namely luxury, deluxe and standard. The luxury houseboats provide facilities similar to the five star hotels. The deluxe houseboats provide facilities of 3 star hotels. The standard houseboats are the economically priced houseboats that do not provide too many services.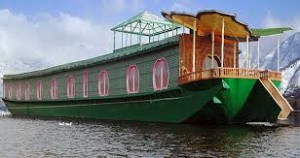 It's sure that once you visit and experience the wonderful houseboat stay here, you would always feel yourself back in your second home.