Coorg is the most famous hill station in Karnataka. The place is known for its coffee estates and misty mountains. Coorg is also known as the 'Scotland of India'. Coorg, is considered as the 'Kashmir of the South' due to the majestic beauty and cool atmosphere of the hill station. Coorg is considered as a mind blowing summer camp for those want to escape from the hot summer days in downtown cities. The best time to visit this hill station is monsoon. [caption id="attachment_445" align="alignnone" width="300"]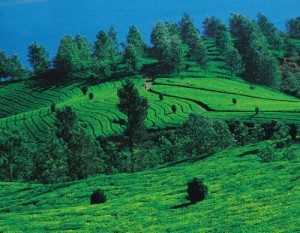 Coorg[/caption] The nearest attractions of Coorg are Talakaveri from which Kaveri starts its unending trails, Omkareswara temple, Nagarhole national Park and Raja's Seat. Tadiandamol, Brahmagiri and Pushpagiri peaks in Coorg are very exciting spots for the trekkers. The other outdoor activities which Coorg offers are angling and golfing. The place also offers exciting white water rafting facilities. The torrential rain in this region is during June to September which creates stretches of white water along the upper reaches. [caption id="attachment_449" align="alignnone" width="300"]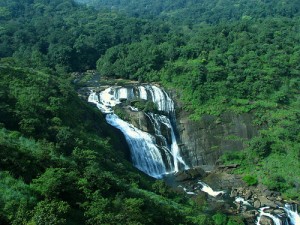 Mallalli falls, Madikeri[/caption] Madikeri, is a beautiful town in Coorg. This place was formerly known as Mercara. The beautiful misty hills & forest, acres of tea and coffee plantation, and orange groves make Madikeri a mindblowing vacation destination. The people in Madikeri are very friendly. The place is full of trekking options with some of the most picturesque trek routes in Karnataka. The major tourist attractions here are The fort, Mallalli falls and the Rajas seat. Nandi Hills or Nandidurga is a another famous hill station in Karnataka. It is from here the rivers Penner, Ponnaiyar and Palar oiginates. This hill got its name from an ancient temple on the top of the hill. The temple has a thousand year old sculpture of Nandi. There is als temples of lord Shiva and Parvati on the hill. This was one of the summer resorts of Tipu Sultan. The hill is also a reservoir of rare flora & fauna. [caption id="attachment_446" align="alignnone" width="300"]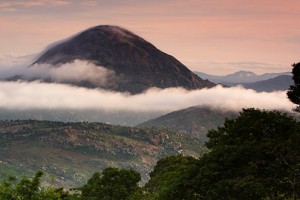 Nandi Hills[/caption] The main tourist attraction in Nandi Hills is the Tipu's Drop. It is believed that this is the spot from where the guilty prisoners where pushed to death. The other main tourist attractions in & around Nandi Hills are; Yoga Nandishvara Temple, Amruth Sarovar, Muddenahalli, Bull Temple, Bheemeshwari Wildlife Sanctuary, Anjaneya temple, Nellikayi Basavanna, Antaragange, & Baananthi Bande. [caption id="attachment_453" align="alignnone" width="300"]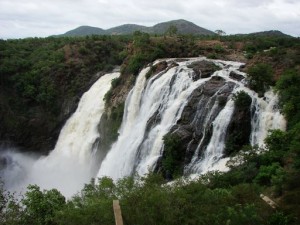 Biligiri Hills[/caption] The Biligirirangana range of hills is situated between the Kaveri and the Tungabhadra rivers. It is located about 120 kms from Mysore. The hill is surrounded by deciduous trees. The forests here have abundant wildlife. [caption id="attachment_454" align="alignnone" width="300"]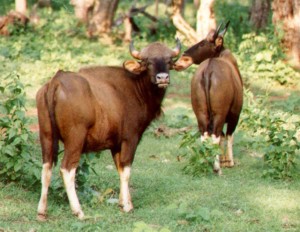 B.R Hill Wildlife Sanctuary[/caption] B R hills wildlife sanctuary here is a must visit place. This sanctuary is declared as Tiger Reserve by the Govt. of India. [caption id="attachment_455" align="alignnone" width="300"]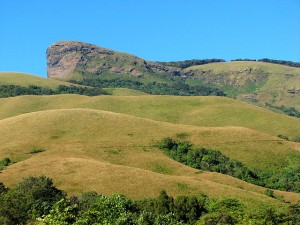 Kudremukh Peak[/caption] Kudremukh is another hill station in Karnataka. This hill station has the shape of a Horse-face. Due to this unique shape the hill station got its name Kudremukh. This is about 95 kms south-west to Chikmaglur town.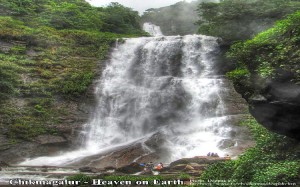 Chikmagalur is a hill station in Chikmagalur town. Chikmagalur means younger daughter's town. The main attractions in this hill station are the Kondadarama Temple,  the new St. Joseph's Cathedral and the Jamia Mosque. [caption id="attachment_457" align="alignnone" width="300"]

Gangamoola Hill Trek[/caption] Gangamoola is a beautiful hill station in Chikmagalur district. This is the origin place of the rivers Tunga, Bhadra and Nethravathi. The main tourist attractions here is the Goddess Bhagavathi shrine and a Varaha image within a cave. You can go for trekking in the dense forest of the hill station with the help of a guide. The main activities that you can do in these hill stations are trekking & fishing. You can also try the local food here. The main airport to Karnataka is Bangalore International Airport & the main railway station to Karnataka is Bangalore. There are numerous holiday rental properties such as resorts, bed & breakfasts, homestays, guesthouses, villas & apartments ranging from luxury to budget accommodations in Karnataka. These properties offer all the required amenities for your safe & comfortable stay in Karnataka. Come & have a nice stay with your family & friends in Karnataka.