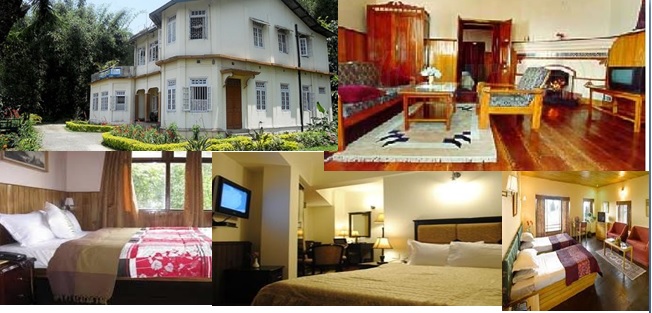 Located at the elevation of 6,700 ft at Lesser Himalaya, the town of Darjeeling is one of the top tourist destinations of the state of West Bengal. Well known for its tea plantations and tea industry, its glory also gets escalated with the presence of the Himalayan Railway. It is the headquarters of the Darjeeling district. Also, it is Sadar subdivision's main town. Located amidst the hilly terrain, it used to be the summer capital during the British rule in India. Since ages, it has been a popular hill station, and in modern days, its popularity as a popular tourist destination and a hill station has escalated manifolds. Every year, Darjeeling witnesses thousands of domestic as well foreign tourists. Top tourist attractions in Darjeeling Though Darjeeling has a great number of tourist attractions, its chief tourist spots include the Himalayan Mountaineering Institute, Himalayan Zoo, Himalayan Railway, Japanese Peace Pagoda, Tiger Hill, Observatory Hill, Rock Garden, Batasia Loop, Nightingale Park, Shrubbery Health Club, and Singalila National Park. How to reach Darjeeling? Darjeeling is well connected by rail, road and air. The tourists can reach there as per their choice. Traveling by road may appear to be quite sluggish for some but for the nature loving people, going via road would prove to be an unmatchable experience. New Jalpaiguri is the closest railway station and the trains from various cities of India arrive here. Bagdora airport near Siliguri is the nearest airport, and it takes 50 minutes by air from the Kolkata, the capital city of West Bengal. Finding perfect holiday resorts in Darjeeling There are several resorts in Darjeeling. Some of the resorts are quite close to the city, though they provide sufficient privacy and entertainment. Embellished with the ultra modern luxuries and the recreational activities, these holiday resorts in Darjeeling have all the potentials to escalate the joy of touring Darjeeling to far greater heights. Below are some popular holiday resorts in Darjeeling:
Fortune Resort – Darjeeling: situated on the Robertson Road, it comprises 6 bedrooms with the sleeping capacity of 15. It has deluxe and fortune club rooms. Doctor on call, room service, house laundry, multi-cuisine restaurant, safe deposit lockers, and the direct dial telephones etc include its amenities.
R.J. Resorts – Darjeeling: Offering exceptional comfort and style, the R.J. Resort is located on The Mall opposite Governor House. Embellished with the amenities, such as, A/C, Gym, Wi-Fi, laundry service, electronic safes, conference hall, TV with DVD players, power backup, hot water, Spanish bar, and lounge beer terrace etc; it has all the desired qualities that can enable you to have a happening holiday.
Rhododendron Dell Exotic Resort – Darjeeling: For the holiday makers seeking holiday resorts in Darjeeling, the Rhododendron Dell Exotic Resort is a perfect choice. Located near Garg World, Gandhi Road, it is close to the Dalhi Monastery. It has 10 rooms with including Single, Double, Deluxe, and Cottage. Equipped with all the required amenities, it can make a perfect stay for the holiday makers.
Dekeling Resort – Darjeeling: Proving the combined experience of Tibetan and British, this resort is located at Hawk's Nest, AJC Bose Road.
Alkanansa Resort – Darjeeling: Situated at Kalimpong, it is also a perfect choice for an enjoyable stay.
The above resorts are just a few examples of the holiday resorts in Darjeeling. Being a highly frequented tourist destination in West Bengal, Darjeeling is a thriving place for tourism, and it is has been well developed as a tourist place. Truly speaking, there are multiple choices in terms of the holiday resorts in Darjeeling, and the tourists have the full freedom to make choices as per their preferences. However, gathering information before making final selection would facilitate a better choice.