A matchless land - this is the meaning of Assam, derived from 'ASOMA', a Sanskrit word. Regarded as the 'Light of the North East India', Assam is where Mother Nature illustrates herself through diverse and vivacious landscapes matured with running rivers, colorful flora, thriving fauna, and verdant woodlands as well as friendly people.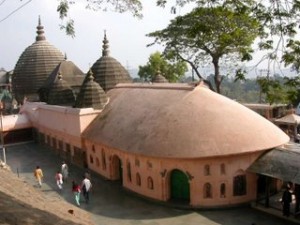 The region's embalming cultural heritage is testified via monuments, legendary traditions, and the gushing Brahmaputra River, assuring a highly blended travel experience! This was what I had heard from my cousins, which simply inspired me to plan a trip to this naturally blessed northeast territory! I planned the trip with my friends, all of whom are Mechanical Engineering graduates from the 2002 batch from SCT, Trivandrum.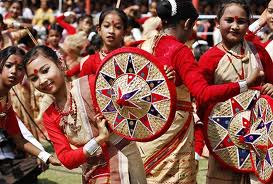 We reached Guwahati after traveling for four days in the superfast train called Trivandrum, - Guwahati Express. Our accommodation was a homestay in the capital of Assam from where we took all kinds of excursions for next five days.
Appealing Attractions
We did not wish for a religious experience but we could not stop ourselves from starting our trip with the blessings of Mother Goddess, Kamakhya. Nestled at 8 km from the station, the temple is in a big complex where Buddhist faith is also alive. The temple is one of the shaktipeeths and marks the place on Nilachal Hill where mother goddess sati's yoni (vagina) had fell when Lord Vishnu severed her dead body into pieces with Sudarshan Chakra to relieve the mournful Lord Shiva. Since then, the place is considered as the most sacred one.
One cannot simply bypass the site of Hajo famous amongst Hindus, Buddhists, and Muslims. The temple is believed to conserve Lord Buddha's relics. Further, a Muslim saint has constructed a mosque known as Pao-Mecca.
Assam Rajyik State Museum, near the station, is where you can soak into the heritage, culture, and history of the state. The museum houses several ancient books, tribal dresses and ornaments along with the weapons, ancient sculptures, wooden items, metal idols, and ivory paintings.
More interesting was the Regional Science Center showing great miracles of science. Along with kids, one can explore and enjoy a vibrant science park, 3D movies, a prehistoric park, and science shows. Making learning fun-based, the museum offers several demonstrations and exhibitions of popular scientists.
Nestled at 48 km, the Pobitora wildlife sanctuary in the floodplains of the torrential Brahmaputra River is the abode of the scarce one-horned-rhinoceros and beautiful birds. You can easily spot rhinos in groups in the wilderness on a safari or elephant ride during which we got a chance to get close to one of the groups. All credit goes to the marshlands here that shelter these rhinos and other animals like semi-wild buffalo and jackal.
We also targeted the Kaziranga National Park, a World Heritage Site accessible in five hours from the capital city. This one houses more than 1800 one-horned-rhinos wandering freely. While on a jeep safari, you can easily spot tigers , water buffalos, and swamp deer. The park has also been declared as an 'Important Bird Area' for preserving avifaunal species. For an hour, you can enjoy a thrilling jeep safari through the thick forests here.
We also tried river rafting on the mighty Brahmaputra and its erratic streams such as Manas and Kapili.  The blazing rapids are enough to stimulate that adventurous spirit in you. Cruising is also exciting here for watching the unstable streams and mystical blue hills along with the tranquil surrounding scenery.
Local Food worth Tasting
I would suggest the Khorika restaurant on the GS road for tasting authentic Assamese dishes at reasonable rates. Here, you can enjoy a few most loved delicacies such as Kholasapori Pitha a rice pancake served with tomato or chilli sauce and Koldil Bhaji made up of potato and banana flower.