Nestled in Gujarat, the coastal city of Porbandar is a religiously and culturally rich destination for tourists who would like to explore the birthplace of Mahatma Gandhi and Sudama (the childhood friend of Lord Krishna). This was something I learned in my Geography subject during school days. Being a great fan of both these spiritually developed icons, I had a keen desire to take a tour of this city.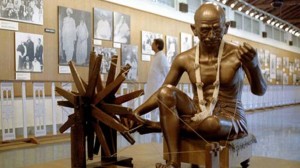 Although 55 years have passed from the day when I decided to explore the city after knowing about it from the Geography textbook, nothing alleviated my passion for this coastal destination. Perhaps, it was the unfulfilled desire to explore in a company, which delayed my trip until my elderly days. After realizing the impact of this dependency on my traveling interest, I simply decided to explore Porbandar alone. Reaching the City I booked a Jet flight that was scheduled to reach in 2 hours 20 minutes from Mumbai via Diu. It is vital to know that only Jet operates its flights daily between these two cities. I reached on time by 5:20 pm and the day was Friday. Unlike other cities, the Porbandar airport is nearby the main town due to which most attractions are located within 5-6 km. For accommodation, I did not have to bother, as my childhood friend stays nearby airport at Ambedkar Nagar. Otherwise, mid-range hotels and holiday homes are sprinkled all over the city, right from the airport and particularly more at Cross Road and MG Road. Exploring the Attractions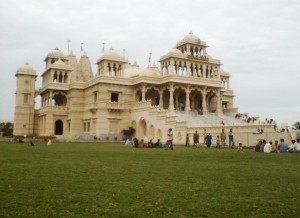 I started my tour from Saturday morning. My friend and I first visited the Kirti Mandir, the 'Temple of Fame' and the architectural grandeur making this city highly attractive for the tourists. The historical monument preserves the birthplace of Mahatma Gandhi, our Father of Nation. It is now recognized as a holy temple where one can have a glimpse of several belongings such as old photographs and a small library preaching a lot about Mahatma Gandhi. Next, we visited the Sudama Mandir, a historic and religious monument built to commemorate Sudama who was also the devotee of Lord Krishna apart from being his childhood friend. With us, several newlywed Rajasthani couples (from Kshatriya caste) were worshipping, which was simply the epitome of how deep their faith was in Sudama. Located in the city centre, this is the only temple devoted to Sudama in India. If you love to see and feel the Indian tradition, the Bharat Mandir is just not worth missing. It is the hub of protected sculptures, pictures, and symbols depicting the Indian religion and philosophy. We also visited Sartanji Choro known for its marvelous architecture in Rajput style built by Rana Sartanji. The main highlights here are carved arches, idols of musicians, and dome at the zenith offering a stunning view of the surroundings. From religious, we moved towards an aerial delight, Tara Mandir also known as the Nehru Planetarium. Just like the planetarium in Mumbai, this one shows all celestial bodies, including stars and planets projected overhead while giving a detailed explanation. In evening, we went to Chowpatty to see flamingos and relax amidst the beautiful scenery. At its last nook is the famous Huzoor Palace in remoteness. Inspired by the European style, the architectural beauty marked by neo-classical pillars and semi-circular doorway is more soothing with the surrounded gardens and fountains. The next day, we went to Bird Sanctuary located at 15 km away. It is a heaven for bird watchers who would surely enjoy the sights of huge flocks of flamingos, ducks, and pelicans in the creeks along with Chinkara, chameleon and spotted deer. With my friend who also acted as a free guide for me, I really enjoyed my trip.