It is summer in India right now with hot air breezing around, sun scorching from above, and land simmering under the foot. Well, it is also the time when my kids enjoy their summer vacation. Because they love to explore new places but without traveling too far, I decided to make a weekend trip to the nearby city housing the summer retreat of the famous warrior Tipu Sultan, Mysore!
However, we are a family of four (my wife and two small kids) due to which I wanted to make the trip budget-friendly yet kid-friendly. My friend suggested me to look for some good holiday homes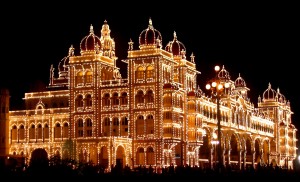 Mysore for saving significant money that otherwise would go in living in a hotel room.
Overview of the Mysore City
Accessible in just four hours by car, Mysore is truly the pride of Karnataka with a great assortment of heritage and modernity. Historically significant as the Wodeyar Maharajas's headquarters, this City of Palaces preserves its quaint but luxurious charm that always enthralls both locals and foreigners alike.
Founded in 1399, the name of the city comes from the mythical place named Mahisuru where the goddess Chamundi defeated the Mahisasura demon. Today, Mysore is among the clean and well-planned tourist destinations offering a mix of attractions, including the summer palace of Tipu Sultan who fought bravely but lost the battle against the British in 1799.
Our Experience: Affordable With Holiday Homes Mysore
After searching online, I chose a homestay in Mysore because of three reasons: Kid-friendly, proximity to railway station, airport, and bus stand, and proximity to major attractions such as the Mysore Palace, Zoo Garden, and Chamundi Hills. I booked a room over the Phone with Mr. Arunkumar who was kind and prompt in confirming our booking via an instant SMS. Because my kids were below 5 years, he did not charge anything, which was a great bonus. The wooden room was neat and full of facilities such as Internet, TV, refrigerator, and storage facilities. We enjoyed having all three meals that were cooked authentically and served heartily at this homestay Mysore. Above all, we also got a private cab to explore the nearby but major attractions without any hassle. This truly made us feel that holiday homes Mysore are no less than luxury hotels in terms of service. We spent our first day in exploring the Mysore Palace, Zoo, and the Brindavan Gardens in the evening. The sight of white tiger & the white peacock was amazing .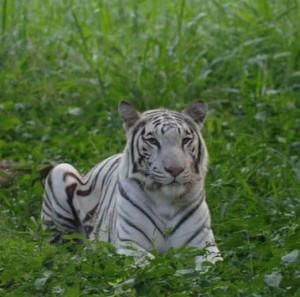 The sprawling mansion is known for its mixed architecture encompassing Mughal, Rajput, Gothic, and Indo Sarcenic styles, stained windows, a museum, and a temple. The external view is best at night when it gets illuminated with more than 10,0000 bulbs. My kids enjoyed visiting the Zoo and Brindavan Gardens. The zoo houses animals from over 40 different countries, including the exotic ones. The Karanji Lake in the zoo was a surprise for us, as it is the home of many species of migratory birds such as pelicans and painted storks. We spent our evening at the gardens housing a musical fountain at the Krishna Raja Sagar Dam and hosting a musical show. We spent the second day on the Chamundi hills by trekking. Apart from the breathtaking view, the main attractions here are the temple of Goddess Chamundeshwari, a huge statue of Nandi, and spotting several wild animals. For just two days, the  stay in a homestay in Mysore made our trip truly memorable apart from the most affordable and hospitable one!